The 5 "S"s of Creating "School" at Home
We were prepared for a week of fun in the sun with the kids at home but now the prospect of facing weeks of semi-confinement with our young learners is filling many parents with dread.  The perennial school-break question of "How will I entertain my children for a few weeks?" has become "How can I ensure that my child's education continues in the upcoming months?"
Just as teachers know that the environment and expectations established on the first days of school is critical, setting up your home for online learning and creating a culture of academic engagement from the start of this educational adventure will be critical.  Here are six key aspects for you to consider as you move "school" from the building down the street into your very own home:
Space
Designated learning area in your home. People behave differently based on the cues provided by their environment. Normally the physical cues signaling "it's time for learning" are provided by the transition to the school building. You can evoke a similar behavioral response by creating a "classroom" in your home where the expectation is that the focus be on school work.
The transition to home learning comes during a potentially anxious time for children and allowing your child to designate their own "school" area can provide a sense of control and empowerment. Ask your child where they think that they would be the most focused. For younger children you can suggest a few options (i.e. "Would you like to work at the table in the kitchen or on your desk in the living room") while older children can be encouraged to brainstorm their own ideas.
Once you have selected your area, then you are ready to empower your child to create their own classroom by procuring appropriate….
Supplies
While many children dread the idea of going back to school, almost all kids find joy in the annual ritual of selecting new school supplies.  Your "new" school year of online learning can include a similar ceremony of choosing the papers, pencils, and other accessories that will make beginning school work more appealing.  These supplies do not need to be fancy or new – many families are in the midst of economic hardships from the current financial situation – but the important thing is that the supplies be available and ready for use.  "I can't find my pencil" should not be an excuse not to do school work for the day.
Set up your designated school area with the supplies appropriate for your child's age and stage of learning. Younger children might need pencils, crayons, and paper only while older children will need a desk set up with their computer and internet access for their online classroom. Consider investing in a good pair of headphones to allow students to listen to teacher selected videos and recorded lectures. You might also need a web-enabled camera for videoconferencing or remote group discussions.
Remember to consider your child's physical needs in the classroom setup as well. Sitting at a desk for hours at a time is not good for anyone. Make allowances for young children to move and wiggle and ensure that older children have chairs that provide appropriate ergonomic support for spending extended periods of time at the computer.
Which brings us to the importance of having a regular….
Schedule
Children thrive on structure.  Set times for school to begin and end.  As parents encounter the challenges of self-regulating working from home, where work can become a 24-hour engagement or something that you procrastinate from starting, we can help our children avoid this struggle by making expectations for work time versus play time clear.
Consult your child about their work time preferences. "Do you want to start school right after breakfast or after we walk the dog?" would be an appropriate choice to offer a younger elementary student while older students can be encouraged to set their own schedule with work time blocks for various subjects. This transition to online education provides tremendous opportunity for personalization of learning.
Be sure to include regularly scheduled breaks in your day as well. Having a designated snack, lunch, and recess time provides a great opportunity for bonding with your child and also a much-needed time for children to get up and be physically active.
Consider your child's attention span and resist the urge to insist on the standard eight-hour school day.  It might be helpful to purchase a timer to allow child to self-pace and select how much time to work and how much to take breaks, much like adults who subscribe to the Pomodoro method do.  Ask your child how much time they think they will need for each subject and be willing to adjust the schedule as needed.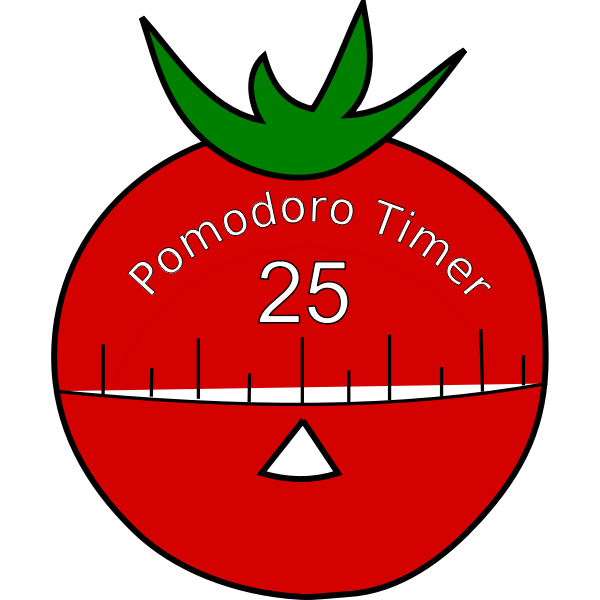 When setting your schedule for different subject areas, projects, and academic pursuits it will be essential for you to be in regular communication with the…
School
Reach out to your child's teacher and determine their expectations for home learning. Have compassion, as many teachers are struggling to make the adjustment to online learning just as you are. Let your child's teacher know that you are excited about (or at least prepared for) the opportunity to be more involved in your child's education. Ask the questions that will help you establish your home space, supplies and schedule:
What type of technology and materials will my child need to have available?
How much time do you expect my child to spend on their daily learning activities?
How will my child and I receive feedback from you and communicate with you?
What other enrichment activities can you provide to ensure that my child's education remains well rounded?
You might also want to reach out to the other parents in your child's class to collaborate about ideas for facilitating working from home or even arrange play dates once physical contact has been approved by your local health authorities.  Your school's parent-teacher organization could also be a resource for connecting you with online communities of parents that live in your area.  Start looking for what else is available because no child can be educated alone.  During this time everyone will need…
Support
There are plentiful online websites such as Khan Academy offering free tutoring for situations where your student might need additional help. There are also websites and blogs from teachers the provide ready made lessons that you can use to supplement those provided by your child's teacher. If your child shows special interest in a particular content area, you can seek out additional enrichment or special projects.
After you set up your space, supplies, schedule and school connection, take some time to step back and consider what else you might need to maintain your child's and your own sanity at home.  You might look into resources for social and emotional learning to help your child manage the uncertainty of not being at school. 
Consider your own needs, as well. You may be anxious about your new level of responsibility for your child's learning. Be sure to give yourself some grace and practice self-compassion. Remember that what those "other" parents post on social media – the home bulletin boards, the kitchen table science projects, the sticker charts and bookshelves – are just snapshots of the everyday reality of their lives. You are your child's best advocate and you are doing the best you can. Any child that is loved is a child that can learn….at home or at school.